HSBC Global Asset Management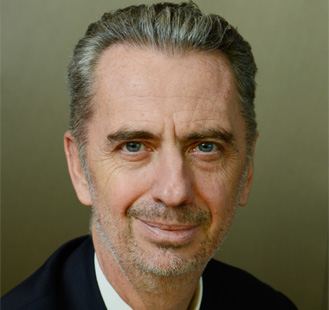 Nicolas Moreau
CEO, HSBC Global Asset Management
Message from our Chief Executive Officer
I am writing to you following the announcement of HSBC's Q3 results to give you a more detailed update on HSBC Global Asset Management's performance during this time.
This year has presented the industry with many challenges as a result of the COVID-19 pandemic. Despite this difficult backdrop, I am proud to say that HSBC Global Asset Management has performed very well.
Our AUM now stands at USD571 billion, which represents a year on year increase of 8 per cent. This money comes from you, our clients, and we are grateful that you have chosen to trust us with your assets during these uncertain times.
Aside from strong inflows, we are already seeing the results of our recent changes to our organisational structure: where we created dedicated Institutional and Wholesale business teams. This change has allowed us to focus more on the needs of our clients, and ensure that we have the right specialist support for you, whatever your business challenge.
We have achieved a lot in this quarter. We successfully launched HSBC Pollination Climate Asset Management, a truly innovative joint venture between HSBC Global Asset Management Limited and Pollination Group Holdings Limited, a specialist climate change advisory and investment firm, that aims to create institutional funds that will help clients invest in "natural capital", such as waterways and forests. In the UK, we grew our existing sustainable equity ETF range with the launch of a new sustainability ETF.
We have brought in a number of new hires that have helped us further enhance our client offering, and develop a range of new solutions that we believe will add real value to you as we look towards 2021.
While the situation remains far from normal, I believe that we have performed very well and can look towards the end of 2020 with confidence. I, and my team, remain available for you and we look forward to being able to help you throughout the rest of this year and beyond.
Thank you for choosing HSBC Global Asset Management.
Highlights – Business performance and transformation
Financial

---
*Alternatives assets include USD4 billion from committed capital ('dry powder').
**Others refer to the assets of Hang Seng Bank, in which HSBC has a majority holding.
Source: HSBC Global Asset Management as at 30 September 2020. Any differences are due to rounding.
---
Our strategy
Our vision is to become a core solutions and specialist Emerging Markets, Asia and Alternatives focused asset manager with client centricity, investment excellence and sustainable investing being the key proponents of our strategy. And here's where we have arrived so far:

Established a market competitive, client-centric operational model to deliver high quality pre-sales, sales and post-sales service to our clients. By changing our distribution model to operate with a global approach with the Institutional and Wholesale client businesses, we can better take responsibility for all aspects of client coverage

Enhanced our capabilities while expanding the range of instruments in which we invest, to achieve investment excellence and innovation. We have taken steps to enable a 'multi-process strategy' within investment platforms, allowing us to be more performance-focused and outcome-orientated

Continued to incorporate environmental, social and governance (ESG) factors in our investment process and deliver innovative solutions to generate sustainable, long-term returns for our investors to meet their sustainable investment objectives and support the sustainable development goals

Created a single global operating model called 'Global Markets' (US, UK, France, Germany and Hong Kong) to provide a consistent service for our multi geography clients

Further developed our offshore 'Centre of Excellence' in Bangalore

Launched our LinkedIn channel as an additional medium to communicate with our clients
---
Strategic priorities
We will continue to build on the momentum that has been created by our strategic business objectives, and prioritise the growth initiatives which we believe will underpin our success in the future. This includes building our direct investment capabilities in alternatives, growing our Asia and China franchises, and providing investors with both active and passive sustainable investment solutions.
We have the full support of the HSBC Group to enable us to build a business that is stronger, more client centric and ultimately more successful. As we continue to monitor the developments relating to the pandemic, our priority remains the wellbeing of our clients and employees and ensuring that we meet your evolving investment needs.
---
This page is prepared for general information purposes only and does not have any regard to the specific investment objectives, financial situation and the particular needs of any specific person who may receive it. Any views and opinions expressed are subject to change without notice. This document does not constitute an offering document and should not be construed as a recommendation, an offer to sell or the solicitation of an offer to purchase or subscribe to any investment. References to 'we', 'us' and 'our' are references to HSBC Global Asset Management.